The ICC Website is changing. As this transition is made, our new format can be found at www.pesicc.org/ICCWP. Please send any comments or questions to mvh@voncorp.com.
Spring 2009 PES-ICC Meeting
---
Orlando, Florida - May 17-20, 2009 at the Rosen Center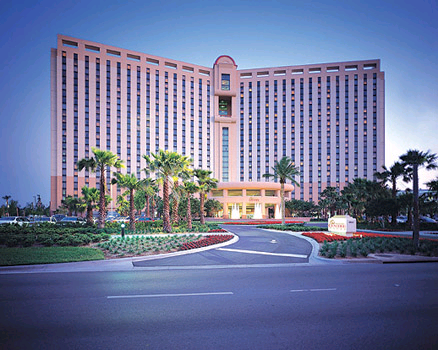 An Invitation

ICC MEMBERS,

The Spring 2009 meeting will be held at the Rosen Center. The cutoff for registration is April 14, 2009, but the block will close as soon as it's full, so please don't hold off on making your reservations. Please call 1-800-204-7234 for reservations and request the group rate for "IEEE ICC Meeting". Rosen Centre Hotel 9840 International Drive, Orlando, Florida 32819

The nearest airport is Orlando International (MCO).

Even though we are expecting a relatively good turnout given the economic downturn, the number will likely be lower than past years. As always, it is important that we meet our contracted room-nights at the hotel even with a lower attendance. Therefore, I hope you will please consider staying at the Rosen Centre for this meeting. Every person counts in helping us avoid a very hefty fee if we were to miss our contracted room-nights. Thank you for your consideration.

Meeting Agenda
A pretty close to final agenda has been posted! This agenda should be pretty close to final, but no rooms have been assigned by the hotel yet. Keep checking back both here and at registration in Orlando for an agenda with room assignments, and any late changes. (04/27/2009)
Presentations

and

Educational Program

The Subcommittees will sponsor many Technical Presentations on key topics in their fields of interest. More details will be posted closer to the meeting. (05/08/2009)

Attention Presenters: Guidelines for Presentation Material Published in PES – ICC Minutes

The theme of the Spring 2009 Educational Program will be an Overview of the Cable Diagnostic Focused Initiative (CDFI).

NEW! 0.4 CEUs will be offered for this session. You must register in order to receive CEUs. (Please note, in order to receive these credits towards a Florida PE License, you MUST provide Thomas Arnold with your FL PE License number prior to the session.

Registration

We have completed our new website, http://www.pesicc.org, and we are offering you the opportunity to register on-line and to pay using a credit card. Please note that the use of credit cards is only available during the pre-registration period. Registration opened on March 20!
We encourage you to register on-line even if you do not plan to pay with a credit card. The option to register and mail a check or to pay on-site with cash or check is also available with on-line registration.
The new website http://www.pesicc.org can be used by everyone, both members and guests, and will speed registration for everyone. Pre-registration will save you time and hassle when you arrive, as your nametag will be ready and waiting for you.
Please note our new policy on refunds.
For those that cannot register online for any reason, here is an offline registration form.

Historical ICC Minutes
NEW! Historical ICC Meeting Minutes DVD – For the first time ever, we are offering for sale a DVD containing the ICC Meeting Minutes from the very first meeting in 1947 through Spring 2008. All of the minutes contained on this DVD are in Adobe Acrobat PDF format and are searchable either from within Acrobat Reader or using the Windows search engine. The DVD is available for purchase during registration.
Mini-Expo
The Spring meeting will feature a Mini-Expo for vendors to make table top displays of equipment and services related to the scope of the ICC. You can sign up for a table top display using the meeting Registration form. A list of exhibitors can be found here. Guidelines on displays can be found here.
New Member Orientation
Hotel Information

The meeting will be held at the Rosen Center. The cutoff for registration is APRIL 14, 2009! The cutoff for registration is April 14, 2009, but the block will close as soon as it's full, so please don't hold off on making your reservations. Ask for the 'IEEE ICC Meeting' to get our special rate.

ROSEN CENTRE HOTEL
9840 INTERNATIONAL DRIVE
ORLANDO FLORIDA 32819
407-996-9840(Ph); 407-996-2659(fax)

Hospitality Suites
If your company plans to have a hospitality suite in conjunction with the Spring 2007 meeting, be sure to see the Guideline page.

Spouse Activities
TBD
Tourist Information
http://www.orlandocoupons.com/
Return to the Future ICC Meetings page.
Return to the ICC Homepage.
IEEE prohibits discrimination, harassment and bullying. For more information, visit ieee.org/web/aboutus/whatis/policies/p9-26.html
Privacy & Opting Out of Cookies Terms & Conditions
IEEE ICC PES & Design is a registered trademark of The Institute of Electrical and Electronics Engineers, Inc.