The ICC Website is changing. As this transition is made, our new format can be found at www.pesicc.org/ICCWP. Please send any comments or questions to mvh@voncorp.com.
Fall 2008 PES-ICC Meeting
---
San Antonio, TX - October 26-29, 2008 at the Grand Hyatt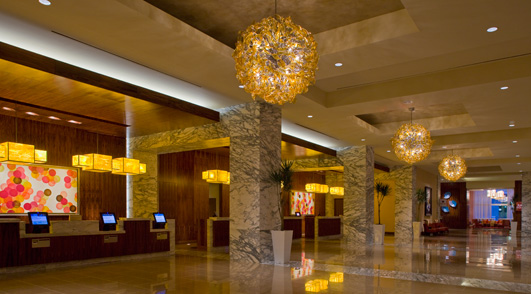 New Event!

We have a new event on Monday, a Networking Luncheon. The purpose of the lunch is to meet new people and give us more opportunities to do what we all love to do so much during the breaks – talk! It will be a buffet lunch with, hopefully, something really good for dessert! We hope to see you there! Just sign up – it's listed on the registration form ($25 covers the lunch).

Meeting Agenda

The FINAL agenda has been posted here! Any changes required will be posted at the registration desk in San Antonio.

Updated 10/14/2008

Presentations

and

Educational Program

The Subcommittees will sponsor many Technical Presentations on key topics in their fields of interest. These will be added as they are arranged. Updated 10/15/2008

Attention Presenters: Guidelines for Presentation Material Published in PES – ICC Minutes

The Fall 2008 Educational Program will be a tour of a cable Flame-Testing Lab arranged. More details will follow..

Registration

We plan to have online registration open from Monday, September 22 – Friday, October 17. The only way to pay by credit card is using the online registration. However, regardless of your planned method of payment, online registration is highly encouraged. If you plan to register and/or pay on-site, we can only accept US$ (cash) or checks drawn on American banks. www.pesicc.org. If you are unable to pre-register, you can have the registration form filled out when you arrive by printing it from here.

Updated 9/1/2008

Mini-Expo
The Fall meeting will feature a Mini-Expo for vendors to make table top displays of equipment and services related to the scope of the ICC. You can sign up for a table top display using the meeting Registration form. A list of exhibitors can be found here. Guidelines for exhibits are found here.
New Member Orientation
If this is your first meeting, we encourage you to attend the brief orientation program on Sunday afternoon at 3:30. The Immediate Past Chair, Jim Fitzgerald, will present the format of the meeting and give you some useful tips for attending some of the sessions. It's brief, but highly informative. We promise it will be well worth your time.
Hotel Information

The meeting will be held at the Grand Hyatt, 600 E. Market Street, San Antonio, TX. The cutoff date for reservations is September 24. To make your hotel reservations at the Grand Hyatt, please call 800-233-1234 (210-224-1234) and ask for "Reservations for the Grand Hyatt San Antonio". You must mention "Insulated Conductors Committee" to receive our group rate.

Updated 9/1/2008

Vendor Sponsored Activities
If your company plans to have a hospitality suite or other vendor sponsored activity in conjunction with the Fall 2008 meeting, be sure to see the Guideline page.
Spouse Activities

There will not be any organized spouse activities at this meeting.

Tourist Information

There are many exciting things to do in San Antonio, from the beautiful Riverwalk to its rich history. Tourist information can be found here: http://www.visitsanantonio.com


Airport Transportation - www.saairportshuttle.com

Updated 9/1/2008
Return to the Future ICC Meetings page.
Return to the ICC Homepage.
IEEE prohibits discrimination, harassment and bullying. For more information, visit ieee.org/web/aboutus/whatis/policies/p9-26.html
Privacy & Opting Out of Cookies Terms & Conditions
IEEE ICC PES & Design is a registered trademark of The Institute of Electrical and Electronics Engineers, Inc.