The ICC Website is changing. As this transition is made, our new format can be found at www.pesicc.org/ICCWP. Please send any comments or questions to mvh@voncorp.com.
Spring 2008 PES-ICC Meeting
---
St. Petersburg, FL - March 9-12, 2008 at the Tradewinds Island Grand Resort
NOTE DATE CHANGE! (Changed on 11/4/2007)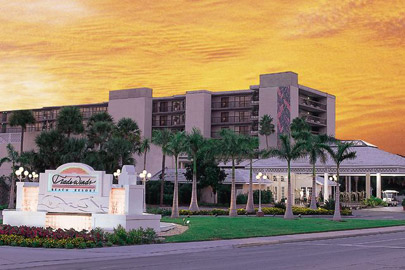 An Invitation

Meeting Agenda

This meeting is getting closer, and it is time for plans to be made! The final agenda is now available here.
Updated 03-03-08

Presentations

and

Educational Program

The Subcommittees will sponsor many Technical Presentations on key topics in their fields of interest. These will be added as they are arranged.
Updated 03-12-08

Attention Presenters: Guidelines for Presentation Material Published in PES – ICC Minutes Updated 01-28-08

The Spring 2008 Educational Program will include presentations on Standards Draft Development given by IEEE and Real-Time Thermal Rating Applications for Underground Cables given by utility members. Updated 02-15-08

Registration

We have completed our new website, http://www.pesicc.org, and for the first time ever we are offering you the opportunity to register on-line and to pay using a credit card. Please note that the use of credit cards is only available during the pre-registration period. The cut-off date for pre-registration is midnight on February 29. That will be the last day you can use a credit card to pay for the meeting. After February 29, you will need to register and pay by cash or check at the meeting.
We encourage you to register on-line even if you do not plan to pay with a credit card. The option to register and mail a check or to pay on-site with cash or check is also available with on-line registration.
The new website http://www.pesicc.org can be used by everyone, both members and guests, and will speed registration for everyone. Pre-registration will save you time and hassle when you arrive, as your nametag will be ready and waiting for you.
For those who might need it for management permission, here is a breakdown of registration fees.

Mini-Expo
The Spring meeting will feature a Mini-Expo for vendors to make table top displays of equipment and services related to the scope of the ICC. You can sign up for a table top display using the meeting Registration form. A list of exhibitors can be found here. Updated Guidelines for exhibits are found here. Updated 02-28-08
New Member Orientation
If this is your first meeting, we encourage you to attend the brief orientation program on Sunday afternoon at 3:30. The Immediate Past Chair, Jim Fitzgerald, will present the format of the meeting and give you some useful tips for attending some of the sessions. It's brief, but highly informative. We promise it will be well worth your time.
Hotel Information

The meeting will be held at theTradewinds Island Grand Resort, 5600 Gulf Blvd, St Pete Beach FL 33706.
All rooms will have a window to the outside. A resort fee is included in the rate and includes self-parking, use of fitness center and tennis courts, participation in water aerobics classes, daily newspaper, wireless internet access, local and toll-free calls, use of a beach cabana, water tricycle, and paddleboat, domestic faxes, and business center use.
Attendees staying at other hotels will be charged $15/day for parking.
The cutoff date is January 30, 2008! Our room block is from Friday, March 7 – Friday, March 14.
Call 1-800-808-9833 (USA & Canada) or 1-727-367-6461 from elsewhere, and mention "Insulated Conductors 2008 Spring Meeting" to the Group Reservations Department.
Please plan to stay at the TradeWinds so that we meet our room commitments and don't have to pay a penalty.

Hospitality Suites
If your company plans to have a hospitality suite in conjunction with the Spring 2008 meeting, be sure to see the Guideline page.

Spouse Activities

To Be Announced.

Tourist Information

The ICC is a frequent visitor to St. Petersburg, so many of you know your way around town. For those who may have never joined us at this location, local information is provided by the cities of St. Petersburg and Clearwater.

Return to the Future ICC Meetings page.
Return to the ICC Homepage.
IEEE prohibits discrimination, harassment and bullying. For more information, visit ieee.org/web/aboutus/whatis/policies/p9-26.html
Privacy & Opting Out of Cookies Terms & Conditions
IEEE ICC PES & Design is a registered trademark of The Institute of Electrical and Electronics Engineers, Inc.