The ICC Website is changing. As this transition is made, our new format can be found at www.pesicc.org/ICCWP. Please send any comments or questions to mvh@voncorp.com.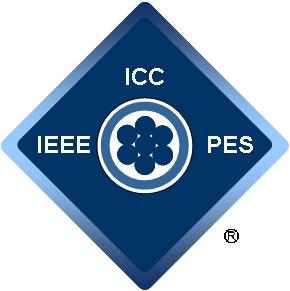 Insulated Conductors Committee - Fall 2001 T&D Show

A post-meeting survey was conducted to find out what worked and what didn't. (posted May 7, 2002)
See the 05/02/2001 Spouses Tours Update below
See the Preliminary ICC Agenda (09/28/2001) - check back, IT WILL CHANGE
See the ICC at the T&D, a printer friendly, quick overview of ICC sponsored presentations. Updated 10/26/2001
See the preliminary list of Technical Presentations (updated 10/27/2001)
Special Notice - ICC Policy on Signs to be Waived for the Joint ICC/T&D Meeting
Long time ICC attendees are probably aware of the policies in place to limit commercialism at ICC meetings. One facet of the referenced guidelines seeks to limit commercialsm by prohibiting signs at ICC meetings. After some discussion, your Officers have recognized that our hotel will likely be shared by ICC related and non-ICC related vendors and that the convention center facilities will not be under the usual ICC rules. Therefore, the ICC will not enforce the vendor sign policy for this meeting. Technical presentations must meet the provisions for non-commercialism in the Guideline document linked above.
To ICC Veterans and Guests:
Now you can experience the benefits of the IEEE T and D Conference & Exposition AND the benefits of an Insulated Conductors Committee Meeting – ALL IN ONE TRIP! For the first time, the ICC is holding a Committee meeting in conjunction with the IEEE T and D Conference and Exposition.
Why?
That's easy to answer. Those who normally attend the ICC, but rarely have the opportunity to experience the activities of the T and D Conference, can now do both. It also gives T and D Conference attendees who are interested in cables, but are not familiar with the ICC, the opportunity to experience first hand what the ICC has to offer. Note: All T&D Conference attendees, including al ICC attendees, MUST register using the T and D registration form and MUST pay the registration fees as indicated on this form. ICC will not have a separate registration. You can register online! Go to http://www.ieeet-d.org/
How will it work?
On Sunday, October 28 you are invited to the Opening Reception for the T and D conference. The ICC will have a banner in one corner for ICC attendees to gather together as desired.
On Monday, October 29 and Tuesday, October 30 there will be ICC sponsored panels on issues related to utility underground cable systems. There may also be a few ICC sponsored paper sessions - just like T and D Conferences of the past. There should also be plenty of time for ICC attendees to roam the exposition floor to see all the equipment and innovations that today's electric system equipment manufacturers and service providers have to offer.
On Wednesday, October 31 and Thursday, November 1, the ICC will hold an opening session, four Technical Sessions (Subcommittee Meetings with their usual Technical Presentations), Working and Discussion group meetings – and MORE! So ICC veterans – don't despair. The ICC meeting will provide all of the benefits and activities you normally see at ICC meetings.
ICC Reception: The ICC will hold a reception on Tuesday, October 30, at the Atlanta Sheraton Hotel. It's free for those who register as an ICC attendee. Bring your spouse! For others, just purchase a ticket when you register.
Meeting Location: All ICC technical meetings will be held at the Georgia World Congress Center. The T&D exposition is in the same building.
Educational Program: The ICC plans to have an Educational Program designed to help those who wish to know more about underground cable and cable systems. See the ICC web site for the schedule and more details as they are developed.
Transnational Lunch: Want to see what big T and D projects are under construction around the globe? Come to the ICC Sponsored Transnational Lunch. This lunch is a forum for short (2 to 5 minute), informal presentations on large, unique or just plain interesting T and D related projects. Would you like to make such a presentation at the luncheon? Contact Harry Orton at h.orton@ieee.org
What else?
Papers: To publish an ICC related paper in the T and D Conference Proceedings, contact Ken Bow our Program Chair at KEBOW@dow.com To publish an informal paper in the ICC minutes only, contact an ICC Subcommittee Chair.
ICC Minutes: The Fall 2001 ICC Meeting Minutes are available by using the T&D registration form. You can purchase the Spring 2001 Meeting Minutes at the ICC Desk located in the T&D registration area.
ICC Headquarters Hotel: T&D Conference attendees can stay where they like. However, for ICC attendees that would like to stay at the same place, the Atlanta Sheraton is the designated ICC Headquarters Hotel. The ICC reception will be held at this hotel on Tuesday evening. However, all technical meetings will be at the Georgia world Congress Center.

Hotel Update: Based on our conversations with conference leaders, we recommend that you do the following:
Register as soon as possible after April 2 when housing opens up.
Mark the Sheraton as first choice with the Hilton, Marriott Courtyard or Fairfield Inn as second choices (these hotels are in close proximity to the Sheraton).
There is a block for "Special Requirements" on the housing form. Mark that block, "ICC Member".

Spouse (Companion) Tours: Yep, there are several. The T&D Committee has organized them. There are two which are suggested IEEE Tours for ICC Spouses. To learn more, follow the hyperlink. See the T&D Conference WEB page or general conference literature. Companions must be registered to participate. Tickets will be available at the Companion Room in the Georgia World Congress Center.
Spouse (Companion) Breakfast: Yep, a companion breakfast is available to all registered attendees. Once again, the T&D Committee organized this activity. The location is the Companion Room at the Georgia World Congress Center. The room will be posted at the Conference. Companions must be registered to participate.
Want more details? Keep checking the ICC web!
See y'all in Atlanta!
Rick Hartlein, ICC Immediate Past Chair
Return to the ICC Homepage
IEEE prohibits discrimination, harassment and bullying. For more information, visit ieee.org/web/aboutus/whatis/policies/p9-26.html
Privacy & Opting Out of Cookies Terms & Conditions
IEEE ICC PES & Design is a registered trademark of The Institute of Electrical and Electronics Engineers, Inc.