The ICC Website is changing. As this transition is made, our new format can be found at www.pesicc.org/ICCWP. Please send any comments or questions to mvh@voncorp.com.
Rick Hartlein
IEEE Fellow Class of 2010
PES-ICC Past-Chairman
2002 Distinguished Service Award Recipent
---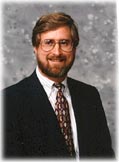 Mr. Hartlein received a Bachelor of Mechanical Engineering degree and a Master of Mechanical Engineering degree from the Georgia Institute of Technology in Atlanta, Georgia in 1976 and 1982 respectively. For his master's thesis he developed the first computer program to determine the ampacity of power cables located inside riser shields. Mr. Hartlein is a native of Atlanta, Georgia.
From 1976 to 1995 Rick held several positions at the Georgia Power Research Center where he conducted and managed a variety of research and test programs to evaluate extruded transmission cable, the water tree resistance of extruded power cables, distribution cable accessories, the short-circuit capability of cable metallic shields and the effect of voltage surges on distribution cables.
While at Georgia Power, he served as Secretary, Vice Chairman and Chairman of the Association of Edison Illuminating Companies Cable Engineering Section. He also served as chairman of the AEIC Task Group which prepares the national specification on crosslinked power cables and has served as a Technical Consultant to AEIC Cable Engineering Section since 1996. In addition, he served as a technical advisor on the EPRI Underground Transmission Systems Task Force.
Mr. Hartlein came to Georgia Tech in 1996 where he helped to establish NEETRAC. Rick is currently the Underground Systems Program Manager at Georgia Tech NEETRAC where he manages research and testing projects on underground transmission and distribution cable systems.
As a member of the IEEE Power Engineering Society Insulated Conductors Committee, Rick actively participates in the Insulations, Accessories and Test and Measurements Subcommittees. He recently served as Chairman of Working Group 10-27 which prepared the 1993 edition of IEEE 404. He presently is the Chair of IEEE Insulated Conductors Committee Working Group to define tree retardant crosslinked polyethylene and in 2000 received the Insulated Conductors Committee Special Recognition Award for leading the ICC into the 21st Century.
In 2009, Rick was honored as an IEEE Fellow, Class of 2010 "for contributions to standards and analytical techniques for underground power cable systems."
Rick is the author/co-author of several IEEE and other publications on cable engineering. A selected list is as follows:
R. A. Hartlein, R. G. Lukac, D. A. Silver, W. Z. Black "Optimization of Metallic Shields for Extruded Dielectric Cables Under fault Conditions," IEEE Transaction on Power Apparatus and Systems, Vol. PAS-103, No. 12, December 1984.
R. A. Hartlein, J. H. Groeger, M. S. Mashikian, B. S. Bernstein, R. M. Eichorn, H. K. Hwang, "Water-treeing Propensity Tests of Materials and Cables in the United States," Cigre 1992 Session Paris, France 30 August - 5 September.
R. A. Hartlein, W. Z. Black, "Ampacity of Electric Power Cables In Vertical Protective Risers," IEEE Transactions on Power Apparatus and Systems, Volume PAS-102 June, 1993.
R A. Hartlein, V. S. Harper, H. W. Ng, " Effects of Voltage Impulses on Extruded Dielectric Cable Life," IEEE Transactions on Power Delivery, Volume 4, Number 2, April, 1989.
R. A. Hartlein, V. S. Harper, Harry Ng, "Effects of Voltage Surges on Extruded Dielectric Cable Life, Project Update, IEEE Transactions on Power Delivery, Volume 9, Number 2, April, 1994.
R. A. Hartlein, "Cable Quality - A 20 Year History, Presentation to the Southeastern Electric Exchange Engineering and Operations Division Conference, Distribution Section, New Orleans, LA, May 27, 1993.
His hobbies include sailing, home construction projects and maintaining his 1973 MGBGT.
Rick Hartlein
Georgia Tech NEETRAC
62 Lake Mirror Road, Building 3
Forest Park, GA 30050
Phone: (404) 675-1870
Fax: (404) 675-1820
E-mail: r.hartlein@ieee.org
Return to the ICC Organization page.
Return to the ICC Homepage.
IEEE prohibits discrimination, harassment and bullying. For more information, visit ieee.org/web/aboutus/whatis/policies/p9-26.html
Privacy & Opting Out of Cookies Terms & Conditions
IEEE ICC PES & Design is a registered trademark of The Institute of Electrical and Electronics Engineers, Inc.