The ICC Website is changing. As this transition is made, our new format can be found at www.pesicc.org/ICCWP. Please send any comments or questions to mvh@voncorp.com.
Willem Boone
2014 IEEE Herman Halperin Electric Transmission and Distribution Award
---
Willem Boone obtained his Masters Degree in Electrical Engineering from Delft University of Technology in The<![if !vml]>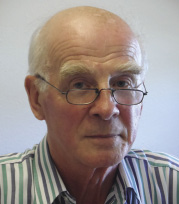 <![endif]> Netherlands and has thirty five years of experience with KEMA in the field of Electrical Power Transmission and Distribution. Mr. Boone is recognized world-wide as an expert in power cables, and he has made a significant contribution to the development of testing methods and related international standards for the electrical cable industry. He is now the manager of KEMA Diagnostic Services in the USA, offering diagnostic cable testing services to the utility customers. He is chairman of a CIGRE working group on Maintenance of HV power cables and he is an active member of the Insulated Conductors Committee of the IEEE.
2014 IEEE Herman Halperin Electric Transmission and Distribution Award
The IEEE Board of Directors has named Willem Boone as the recipient of the 2014 IEEE Herman Halperin Electric Transmission and Distribution Award with the following citation:
"For successful international leadership and guidance in understanding critical factors affecting power cable life and in improving diagnostic test procedures."
This award is sponsored by the Robert and Ruth Halperin Foundation, in memory of the late Herman and Edna Halperin, and the IEEE Power & Energy Society. It was presented at the Spring 2014 ICC Meeting in Kansas City, MO.
From the IEEE Power & Energy Magazine:
Willem Boone's pioneering diagnostic and condition-assessment methods for power cables have been invaluable to the electric power industry in determining product life and avoiding electrical failure. Among his major contributions was his development of testing methods to detect water treeing in both aged and new cables. Water treeing can advance degradation and lead to electrical failure in buried or water-immersed high-voltage cables. His methods aide utility companies in determining when to replace existing cables. For testing new cables, he created a high-frequency (500 Hz) accelerated method, which reduced the aging test duration to four months compared to approximately two years. Boone has also improved partial discharge detection tools helpful in estimating remaining cable life, and he has been very active in preparing related international user guides and standards within CIGRE and IEC. An IEEE Senior Member, Boone is a senior consultant with KEMA, Oosterbeek, The Netherlands.
IEEE prohibits discrimination, harassment and bullying. For more information, visit ieee.org/web/aboutus/whatis/policies/p9-26.html
Privacy & Opting Out of Cookies Terms & Conditions
IEEE ICC PES & Design is a registered trademark of The Institute of Electrical and Electronics Engineers, Inc.