The ICC Website is changing. As this transition is made, our new format can be found at www.pesicc.org/ICCWP. Please send any comments or questions to mvh@voncorp.com.
Glen Bertini
IEEE Fellow
---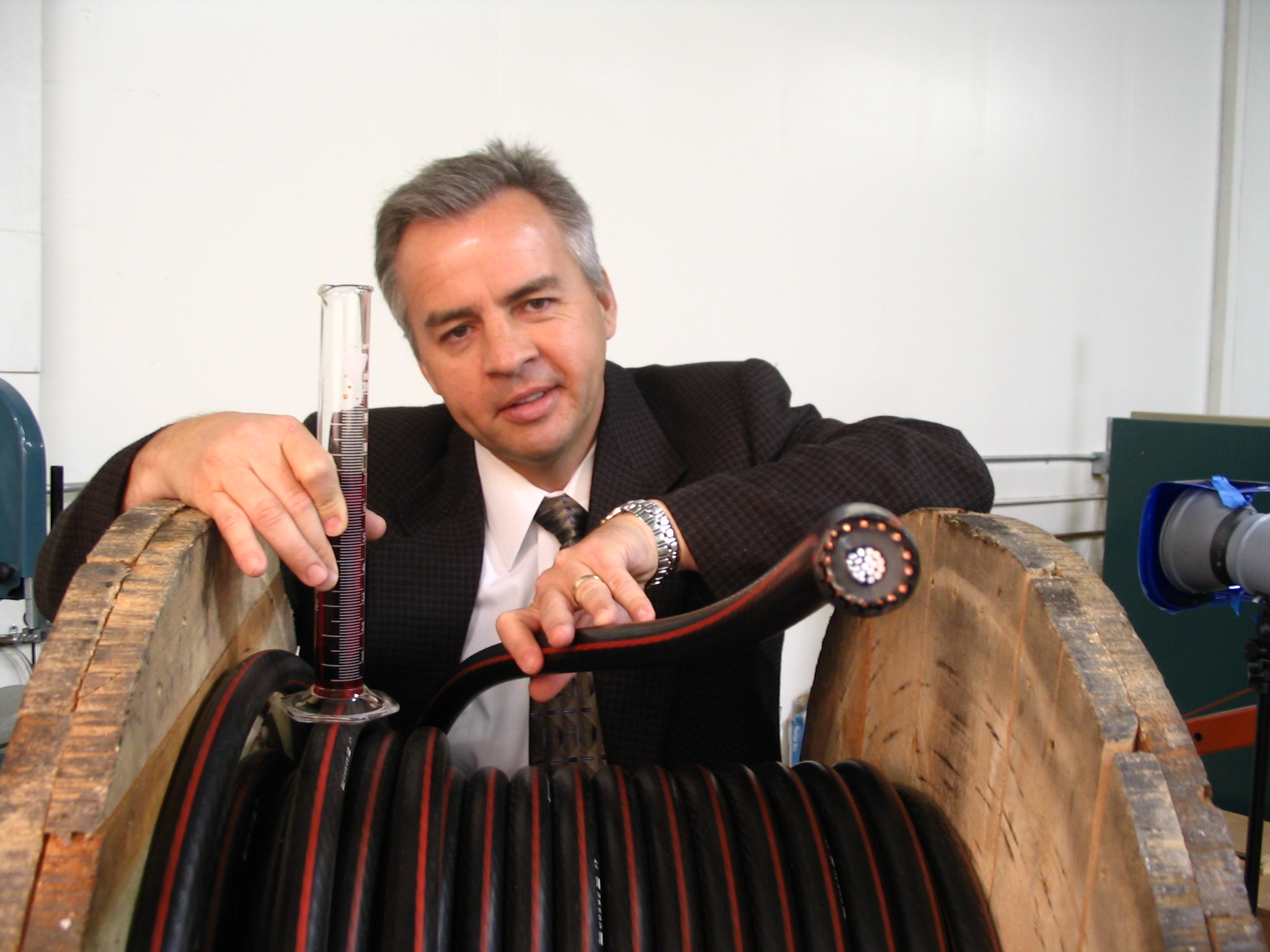 Glen J. Bertini is the President, CEO and Chairman of Novinium, Inc. He has spent the last two decades working with cable rejuvenation technology beginning with its development at Dow Corning in 1985 and continuing through its commercialization and growth to over 80 million feet of cable rejuvenated so far. Mr. Bertini was employed by Dow Corning, a silicon chemical manufacturer, as a development engineer, where he focused on the thermodynamics of multi-component systems and was part of a small team that developed and commercialized the first cable rejuvenation products. With over 35 articles published on the subject of cable rejuvenation technology, Mr. Bertini is the world's foremost authority. Mr. Bertini holds a total of 17 patents on cable rejuvenation and related technologies and has 8 more pending. In 1992, he was co-recipient of the prestigious R&D 100 award for cable rejuvenation. In 2005 and 2006 Mr. Bertini and Novinium won numerous awards for best investment opportunities at various angel forums including ESIF (Early Stage Investor's Forum), the Vancouver Angel Forum, and the $100,000 prize at the Zino Zillionaire Investment Forum. Mr. Bertini holds a B.S. in Chemical Engineering from Michigan Technological University, is a Fellow of the IEEE, a voting member of the ICC (Insulated Conductors Committee), and is a licensed professional engineer.
Return to the ICC Homepage page
IEEE prohibits discrimination, harassment and bullying. For more information, visit ieee.org/web/aboutus/whatis/policies/p9-26.html
Privacy & Opting Out of Cookies Terms & Conditions
IEEE ICC PES & Design is a registered trademark of The Institute of Electrical and Electronics Engineers, Inc.