1:00 – 1:05 Welcome – Rachel Mosier, PDC; Jared Jajack, AEP
1:05 – 1:20 What & Why? – Mike Bauer, AMSC
Cable System Construction
Distribution & Transmission - Concentric phase, Three-in-one, and Three separate cables
Considerations for a Superconducting Cable System
1:20 – 2:05 Installation Experience and Considerations – Dr. Stemmle, Nexans
AmpaCity Distribution project
Concentric cable design
Cable cryostat considerations Typical section lengths
Allowable bending radius & pulling tension
Accessories (joints & terminations)
Manholes and termination footprint
Thermal contraction management
Grounding requirements
Installation
Operation experience
2:05 – 2:50 Installation Experiences and Considerations – Dr. Ryu, LS Cable
Jeju Island Transmission project
Joints & Terminations
Allowable bending radius & pulling tension
Manholes (size, racking, other requirements)
Typical section lengths
Riser poles (including clamping)
Terminals (including footprint)
Grounding requirements
2:50 – 3:05 Break
3:05 – 3:25 Operation Requirements – Mike Bauer, AMSC
Short circuits
Through-faults
Ampacity – all considerations and impacts – compare & contrast with conventional systems
3:25 – 3:45 Cryogenic system - – Dr. Jie Yuan, AMSC
3:45 – 4:25 Specifics about why utilities are using this technology – Frank Frentzas, Commonwealth Edison; Frédéric Lesur, Réseau de Transport d'Électricité (RTE)
Retrofit possibilities (e.g., in existing steel pipe)
Advantages, Challenges
Specific application to HVDC bulk power transmission
4:25 – 4:55 Discussion of the Economics (high level) – Steve Eckroad, EnerTechETC
Compare & contrast with conventional systems, and discuss when superconductors make the most sense

<![if !vml]>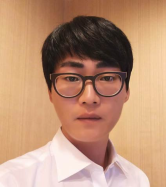 <![endif]>Dr. Cheolhwi Ryu has worked for LS Cable & System since 2005. He joined as a Grid Planning Engineer by utilizing HTS cable system to study various applications. He developed and demonstrated various types of HTS cable systems such as 23 kVac 50 MVA & 120 MVA, 80 kVdc 500 MW, and 154 kVac 600 MVA & 1 GVA from 2010 to 2016 as a senior engineer in the field of grid planning and cable design. Prior to joining the HTS System Business Team at LS, he led an engineering team for developing and commercializing an HV cable diagnostic system and then for developing a submarine HVDC cable system. Dr. Ryu received his Ph.D. in High Voltage Engineering specializing in diagnosis of power apparatus and insulation design from Hanyang University in 2009.
<![if !vml]>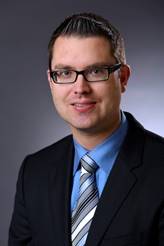 <![endif]>Dr. Mark Stemmle is the Technology / Engineering / Knowledge Center Manager for Superconducting Systems at Nexans. Mark received his Diploma in Engineering and Business Administration with specialization in Power Systems Engineering and Controlling from the University of Hannover in 2004. Afterwards he worked as a research assistant at the Institute of Electric Power Systems at the University of Hannover focusing on superconducting fault current limiters in electric power systems. In 2007, Mark joined Nexans and started working on superconducting cable systems in addition. While working at Nexans, Mark received his Doctorate in Electrical Engineering from the University of Hannover in 2009. Currently, Mark holds the position of Technology/Engineering/Knowledge (TEK) Center Manager for Cryogenic and Superconducting Systems and is in charge of the engineering of superconducting cable systems as well as superconducting fault current limiters.
Jie Yuan, Ph.D. – Senior Cryogenics Engineer, AMSC Dr. Yuan has been with the AMSC team for eighteen years. During his time with AMSC Dr. Yuan has designed and implemented cryogenic solutions for a wide variety of Superconductor based systems including power cables, rotating machines, fault current limiting devices, superconducting magnetic energy storage systems, and degaussing systems for the US Navy. Prior to joining AMSC in 1998, Dr. Yuan was a Senior Engineer with the Wanbao Electrical Appliance Co in China and a Visiting Researcher at the US National Institute of Standards and Technology. Dr. Yuan received both BS and MS degrees in Mechanical Engineering from the Huazhong University of Science & Technology and a Ph.D in Mechanical Engineering from the University of Wisconsin, Madison.
Frank Frentzas received a BSEE and MSEE from the Illinois Institute of Technology, in Chicago. He has been with Commonwealth Edison (ComEd) for over 23 years. He has held various positions within the Transmission and Substation area, from engineering to managing project design teams. He has 22 years' experience in the Engineering, Design and modification of both new and existing Transmission Underground Systems. Currently he is the Transmission Line Design Manager, responsible for the Engineering and Design of new and existing Transmission lines as well as Technical Standards and Specifications. Frank is a member of IEEE, Power Engineering Society, Standards Association and a member of CIGRE. Frank has served as chair and vice-chair of several Insulated Conductors Committee (ICC) working and discussion groups and he is currently the ICC chair. He is also the chairman of CEATI's Transmission Underground Cable Interest Group as well as a member of EPRI's Transmission Underground Task Force. Frank has authored and co-authored several technical papers and presentations pertaining to Transmission Underground Cable Systems. He is also an adjunct instructor for the T&D Master's degree program at Gonzaga University.
Steven W. Eckroad is recently retired from the Electric Power Research Institute where he culminated over 40 years' experience in supporting research, design, development and deployment of advanced power delivery technologies for the electric power industry. He has conducted research in both conventional and emerging technology areas, with particular emphasis on substation-scale energy storage, superconducting transmission systems, and thermo-mechanical effects in underground transmission systems. His professional work has involved significant collaboration with domestic and foreign governmental research agencies, trade and technology advocacy organizations, advanced technology equipment manufacturers, private and public universities, and domestic and foreign electric utility companies. Mr. Eckroad has a Bachelor's Degree in Physics from Antioch College and did graduate-level work in Electrical Engineering at the University of Missouri. He has numerous patents and technical publications in his areas of expertise. He currently resides in Camarillo, California.
Mike Bauer, Managing Director Global Sales, joined AMSC in October 2014 and is responsible for overseeing global sales efforts for AMSC's Grid business units. Prior to his time at AMSC, Mr. Bauer served as Vice President North American Sales at Efacec, Global Sales Manager/Utility Market at Sensortran, 19 years with Siemens Energy in various roles, and 8 years at ABB. Mr. Bauer has over 40 years served in the energy industry; he earned a B.S. Electrical Engineering degree from Villanova University.
Frédéric Lesur is an expert engineer in power cable systems at Réseau de Transport d'Électricité (RTE, the French TSO). After being a merchant marine officer for three years, he was graduated in power electronics. He has worked for the cable manufacturer Silec as a research engineer, mainly involved in the development of XLPE 400 kV underground links, in modeling and simulation. He moved to EDF utility in 1999, and has managed the cable system testing facility of Les Renardières. He has been working for the engineering branch of RTE since 2007 on various topics as cable system design, current ratings or magnetic field management, with the development of models and tools, in order to contribute to major interconnection projects and to support the regional deployment of land and offshore cable systems. His background led him to innovative technologies for the network for the future such as super grids and transmission superconducting cables, especially in the framework of the European Best Paths Project. Frédéric Lesur is involved in Cigré, IEEE/ICC, IEC and Jicable activities.
0.4 IEEE CEUs will be offered for this session. You must register in order to receive CEUs. (Please note, in order to receive these credits towards a Florida PE License, you MUST provide Thomas Arnold with your FL PE License number prior to the session.