The ICC Website is changing. As this transition is made, our new format can be found at www.pesicc.org/ICCWP. Please send any comments or questions to mvh@voncorp.com.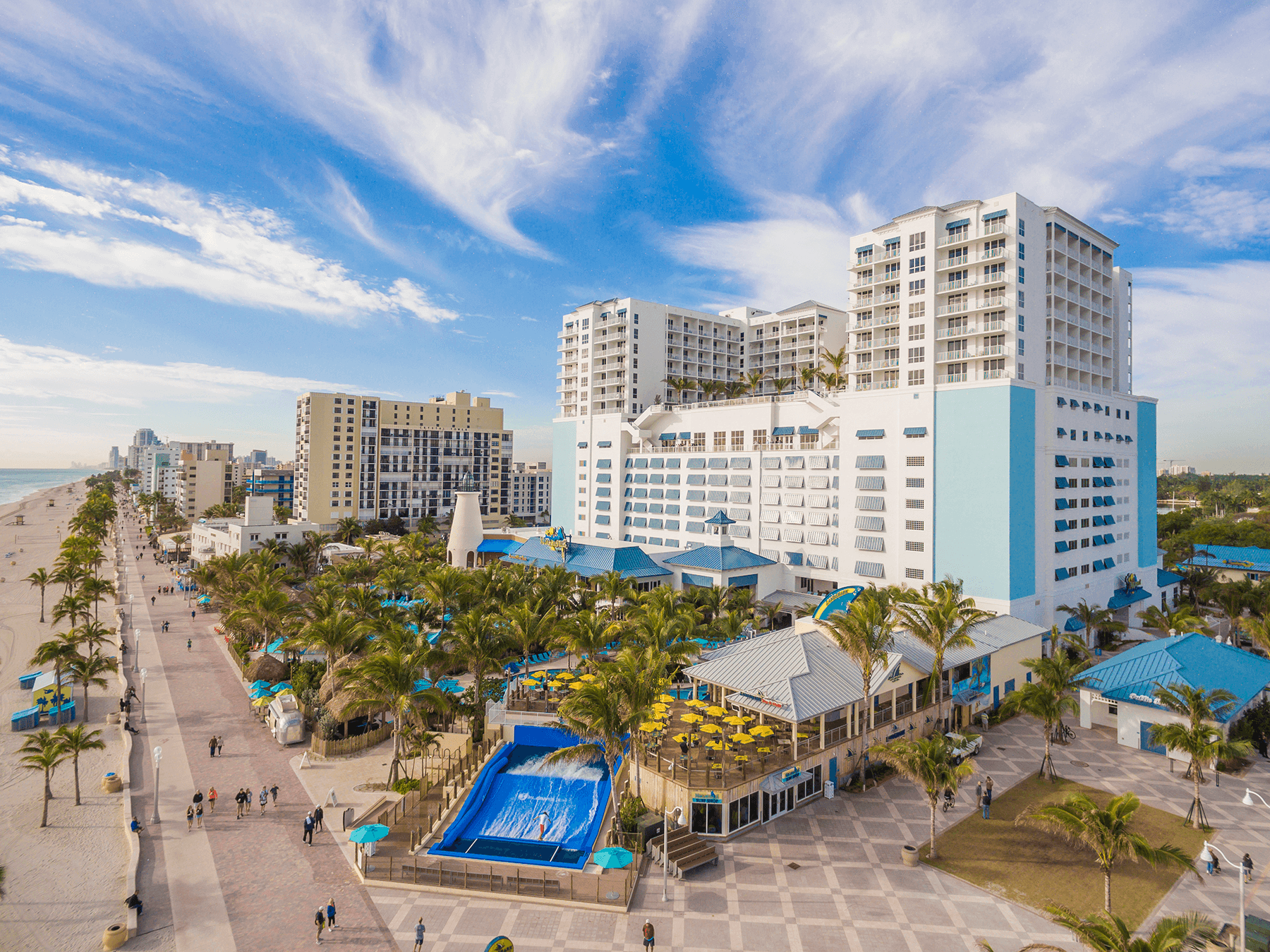 As all of you are aware, Florida has suffered significant devastation after being hit by hurricane Irma. Our thoughts, prayers and hopes for a fast recovery go out to all of Florida. Our upcoming meeting is scheduled to be held in Hollywood, Florida. The hotel has informed us that they fortunately only suffered landscape damage and expect to be fully operational by the end of this week. Based on this update our upcoming meeting will take place as scheduled at the Margaritaville Beach Resort in Hollywood, Florida.
Meeting Agenda
The third draft of the agenda is posted here. Please keep checking back for changes as we get closer to time.

(updated 10/12/17)



In addition to the PDF agenda, the ICC is using a smartphone/tablet schedule based on the guidebook.com platform. Guidebook can be downloaded from the "app store" on most smartphones, or by scanning the QR code below. Then you can easily add our meeting by searching on "ICC" within the app.
If you find any problems or have any questions about our use of Guidebook, please let us know by e-mailing Rachel Mosier at rachel.mosier@ieee.org<![if !vml]>
<![endif]>
Presentations

and

Educational Program

The Subcommittees will sponsor many Technical Presentations on key topics in their fields of interest.

(updated 10/26/17)

Attention Presenters: Guidelines for Presentation Material Published in PES – ICC Minutes

The theme of the Fall 2017 Educational Program is To Be Announced. Abstracts of the presentations will be found here.

0.4 IEEE CEUs will be offered for this session. You must register in order to receive CEUs. (Please note, in order to receive these credits towards a Florida PE License, you MUST provide Thomas Arnold with your FL PE License number prior to the session.

Registration

Online Registration will open on Monday, September 25th and close on Friday, October 20th. A reminder e-mail will be sent out to all previous attendees when on-line registration opens.
Online Registration will be available at http://www.pesicc.org, and allows you the opportunity to both register, and to pay using a credit card.

A spreadsheet is posted here to calculate registration costs.

We encourage you to register on-line even if you do not plan to pay with a credit card. The option to register and mail a check or to pay on-site with cash or check is also available with on-line registration.
http://www.pesicc.org can be used by everyone, both members and guests, and will speed registration for everyone. Pre-registration will save you time and hassle when you arrive, as your nametag will be ready and waiting for you.
Please note our new policy on refunds.
For those that cannot register online for any reason, an offline registration forms are be posted here. For advanced registration by mail before October 20th (online STRONGLY RECOMMMENDED!), click here.
For on-site registration after the close of advance registration click here.

Meeting Letter of Invitation for Download
A letter of invitation is available for download [HERE]. The letter includes a fill-in form field at the top that you may use to enter the following information:

Name
Affiliation
Company mailing address
city, state, postal code, country

By completing and printing this form, you will have a letter of invitation to attend the meeting if necessary to assist with getting approval, obtaining travel documents (visa) or other purposes.




Mini-Expo
This meeting will feature a Mini-Expo for vendors to make table top displays of equipment and services related to the scope of the ICC. A list of exhibitors can be found here. Guidelines on displays can be found here.

Special note for exhibitor shipping:
Linked here is information needed for you to prepare your material for shipping to the Margaritaville Hotel for the ICC meeting. Please make sure you adhere to all this information for a smooth and hassle free experience.
If it is necessary for the Group to ship materials to the Hotel, each item must be properly packed and marked with:
Margaritaville Hollywood Beach Resort
Event/ Arrival Date
Hold for: Guest's Name/ Cell Phone
Company/ Meeting Room/ Booth
1111 North Ocean Drive
Hollywood, FL 33019
Materials may be shipped for arrival three days in advance of the conference, and the Hotel will store the materials in a secure location pending the Group's arrival.
(Updated 10/05/17)
New Member Orientation
First Meeting? Want to know more about the ICC? Please attend the Orientation Session on Sunday afternoon. There are many different sessions at ICC meetings and they cover a multitude of subjects related to insulated conductors. Information presented at Orientation will help you find the sessions that are of most interest to you.
Hotel Information
The meeting will be held at the Margaritaville Hollywood Beach Resort.

(Updated 9/29/17)



Margaritaville Hollywood Beach Resort
1111 N Ocean Dr
Hollywood, FL 33019
1-954-874-4444


The Margaritaville Beach Resort has sold out. You can try calling the hotel direct to see if any rooms are available due to cancelations.

Details on an overflow hotel below.

The Margaritaville Beach Resort has set up a special web site and group code for ICC membership to make room reservations for the upcoming meeting. Please use the following link and group code to make your reservations:

http://www.margaritavillehollywoodbeachresort.com/
Group Code: HPN1027

We encourage you to make your reservations early to ensure that rooms are available.

Note: The ICC convention room rate of $216 per night

applies only to ICC registered attendees

. If you have not registered for the ICC meeting, the standard hotel rate will be

applied to your bill upon checkout

regardless of your hotel registration details. The ICC rate is only available to registered ICC attendees.

Note about the rate shown on Confirmation Emails: The hotel will send you a standard confirmation e-mail, which shows an incorrect rate. The rate shown in the confirmation e-mail includes the resort fee and taxes. The hotel has confirmed that the resort fee will be waived a check-in, but are unable to modify the confirmation e-mail to reflect this.

The ICC contract allows for the convention rate to be offered three days before and three days after the convention dates based on room availability. If for any reason you encounter problems booking a room on-line, please contact the hotel directly by phone at (954) 874-4444. The deadline for completing reservations is Friday, September 29, 2017 at 5:00 p.m. Eastern, time. Reservations received after this date will be accepted by the Hotel on a space available basis at the conference rates. The Hotel's check-in and check-out times are 4:00 pm and 11:00 am respectively. Guests are permitted to check in early or check out later subject to room availability.

Hotel Amenities

<![if !supportLists]> · <![endif]> No Resort fee
<![if !supportLists]> · <![endif]> Two beach chairs and umbrella
<![if !supportLists]> · <![endif]> Complimentary wireless internet in guest sleeping room and public spaces
<![if !supportLists]> · <![endif]> Complimentary access to guest fitness center
<![if !supportLists]> · <![endif]> Valet Parking at a rate of $35 per night or Self-parking at a rate of $30 per night

The ICC has setup additional rooms with the Hollywood Beach Marriott at a special rate of $189/night.

Please use the link below to make your reservations or call the hotel direct at 1-954-924-2202 or 1-888-788-2711 and mention "IEEE ICC".

The cutoff date for this hotel is October 6th.

Book your group rate for IEEE Insulated Conductors Committee

<![if !supportLists]> · <![endif]> Guest room rate includes complimentary basic wireless internet access and complimentary access to Hotel's Fitness Center.

<![if !supportLists]> · <![endif]> Room rates quoted are available three (3) nights prior and after contracted group block, based upon availability.

<![if !supportLists]> · <![endif]> Destination Amenity fee waived

Hospitality Suites
If your company plans to have a hospitality suite in conjunction with this meeting, be sure to see the Guideline page.
Spouse Activities

Spouse/Guest Breakfast – As always, if your spouse or guest would like to be included in the daily breakfasts from 8:00 – 9:30 AM, please be sure to register them by selecting "Companion Registration" during the registration process. (The cost is $60 and includes breakfast on Monday, Tuesday, and Wednesday.)

A meeting room will be available for spouse/guest activities and group organization within the hotel each day.

On Monday, October 30, 2017, a tour of the Villa Vizcaya Museum & Gardens with lunch has been scheduled as described below. The cost will be $65.00, and pre-registration will be required as the number of participants is limited to 25 people.

Villa Vizcaya Museum & Gardens Tour with Lunch

<![if !vml]> <![endif]>

World famous Villa Vizcaya is a 16th century Italian Renaissance-styled villa nestled on ten acres of beautifully manicured gardens directly on Biscayne Bay. This 70-room palace was the winter residence of American industrialist James Deering, co-founder of The International Harvester Company, from 1916 until his death in 1925. In 1914 the construction employed 1000 artisans and took two years to complete. Today the splendid Renaissance, Baroque, Rococo and neoclassical rooms have been restored to their original splendor. The superb formal gardens feature many grottos, pools, fountains and sculptures. The ornate Great Stone Barge acts as a breakwater for Villa Vizcaya's harbor. Enjoy a unique glimpse of a vanished lifestyle in America, which included extravagant furnishings, lush gardens and exquisite views!

Itinerary:

9:00AM Depart hotel ·

10:00AM Arrive at Villa Vizcaya

10:00AM-11:00AM Self-Guided Tour of Vizcaya Gardens

11:00PM-12:00PM Private Tour of the Main House

12:00PM-12:30PM Self-Guided Tour of Second Floor

12:30PM Lunch at Villa Vizcaya

1:30PM Depart for hotel

2:30PM Arrive at hotel

Information

Roundtrip transportation aboard deluxe vehicle

Private Tour of Villa Vizcaya

Lunch Included

Transportation

Nearest Airport:

Fort Lauderdale International Airport (FLL)
Tri-County Shareride -~$15, 954-561-8888
Taxi - ~$40
FLL Airline directory: http://www.broward.org/Airport/Business/TenantDirectory/Pages/Airlines.aspx
The Margaritaville Hollywood Beach Resort is approximately 8 miles (13 km) from Fort Lauderdale-Hollywood airport.

Miami International Airport (MIA)
Taxi - ~$65
Super Shuttle - ~$28, 954-764-1700
MIA Airline directory: http://www.miami-airport.com/airline_information.asp
The Margaritaville Hollywood Beach Resort is approximately 25 miles from Miami International airport

Shuttle Service:

Take A Shared Ride or Luxury Sedan

For door-to-door, shared-ride transportation, consider a luxury sedan or van. GO Airport Shuttle provides a "zone" fare from the Airport right to the hotel.

Check in at the Transportation Podium located outside the baggage area on the lower level curbside. For more information, contact GO Airport Shuttle at 954-561-8888 or 800-244-8252.

Transportation Choices Chart

The Transportation Choices Chart (PDF) compares the estimated fares for 65 specific locations in Broward, Miami-Dade, and Palm Beach Counties for taxi cabs, shared rides, or luxury sedans. The fares are separated into colored-coded map zones to estimate a fare within that zone for other destinations not listed. Ground Transportation Booths provides brochures with the chart and transportation information. Find the booths inside each terminal's lower level baggage claim.

Car Rental at Fort Lauderdale Airport

The Rental Car Center (RCC) offers 12 rental car companies in one building next to Terminal 1. Rental car customers no longer need to travel off-site to pick up or drop off their cars. For your convenience, an ATM is located on the second level of the RCC, east of the Concourse B pedestrian bridge.

Located inside the RCC, you'll find:

| | | |
| --- | --- | --- |
| | 800-777-5500 | Level 3 |
| | 800-462-5266 | Level 2 |
| | 800-331-1212 | Level 3 |
| | 800-527-0700 | Level 4 |
| | 800-800-4000 | Level 4 |
| | 800-325-8007 | Level 2 |
| | 800-277-5171 | Level 4 |
| | 800-654-3131 | Level 3 |
| | 800-227-7368 | Level 2 |
| | 800-729-5377 | Level 4 |
| | 800-314-8616 | Level 3 |
| | 800-847-4389 | Level 4 |

Tourist Information
Help Wanted
As a service to our attendees, we provide space on the meeting announcement board for job openings via "help wanted" postings. If your company has an opening and would like to advertise to the most talented cable engineers in the world, please feel free to post an ad in the "help wanted" section of our bulletin board at Registration.